Below you will find websites, videos, reports and much more!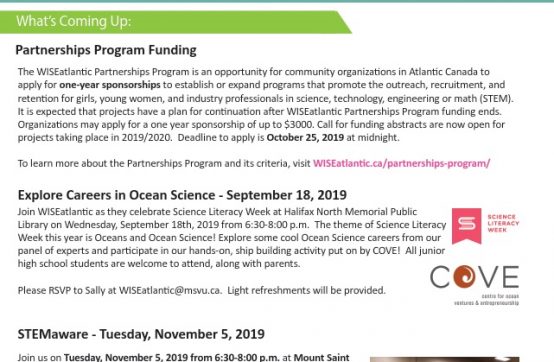 For: Students
For: Teachers/Parents
For: Women in SETT
Take a look at what we've been up to this summer and find out what we have planned for Fall 2019!
View Resource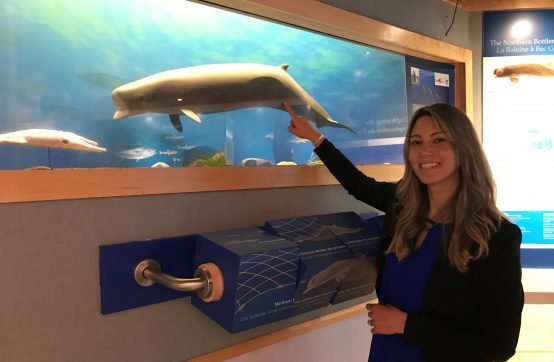 For: Students
For: Teachers/Parents
The first booklet in the Career Spotlight Series – Women in Science, has been completed. The Career Spotlight Series is directed at young girls in Junior and Senior High Schools and will be distributed to various schools and teachers' conferences in the Atlantic Provinces. The aim of the Career Spotlight Series is to showcase the variety of careers available in the STEM fields. The first booklet features a diverse selection of female scientists from across the Maritime provinces.
View Resource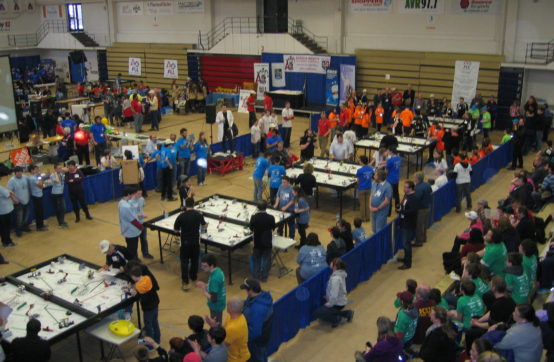 For: Teachers/Parents
WISEatlantic currently provides sponsorship for STEM based team initiatives for youth, such as FIRST LEGO League teams or Let's Talk Science Challenge. The team must be comprised of 50% or more girls. Download the sponsorship application HERE!
Applications for the 2019/2020 competition year will be available starting May 1, 2019 and will be accepted until September 27, 2019.
View Resource