Below you will find websites, videos, reports and much more!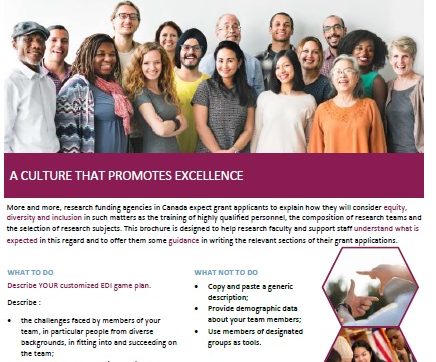 For: Women in SETT
This handy brochure developed by the Chair for Women in Science and Engineering – Quebec Region provides helpful advice and guidance for increasing equity, diversity, and inclusion in research.
View Resource
Ce rapport, préparé par Andrea Perreault en consultation avec les chaires du CRSNG pour les femmes en sciences et en génie, examine les pourcentages de femmes dans les domaines des STIM dans les différentes régions du Canada. Il examine également la répartition des groupes minoritaires travaillant dans les domaines des STIM au Canada selon le sexe.
View Resource