Below you will find websites, videos, reports and much more!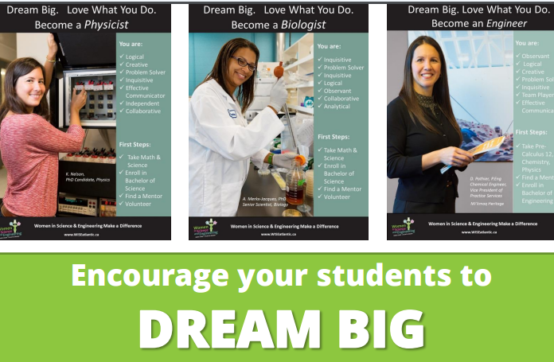 For: Teachers/Parents
Encourage your students to dream big by displaying our free posters! All students can benefit from our poster series which features women in STEM based careers. Each poster describes common traits for each career, and the first steps to considering the career paths.
If you would like a free printed class set of the series mailed to you, contact us!
View Resource