Girls Get WISE Science Retreats
Join us for a day filled with fun and interactive STEM activities, and meet inspiring women in STEM careers!



The Girls Get WISE Science Retreat is one of WISEatlantic's signature events. The retreat takes place every spring at Mount Saint Vincent University where we have 60 girls in grades 7-10 participate in fun and engaging STEM activities. We also organize similar Girls Get WISE events all over Atlantic Canada, and host or sponsor around five each year.
Participants have the opportunity to chat with female role models who work in various SETT careers; this is a great opportunity for girls to explore careers that they may have never heard of!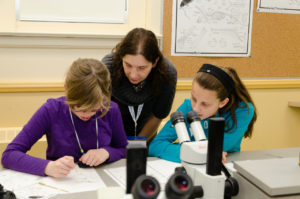 The 2019 Girls Get WISE Science Retreat will take place on April 13, at Mount Saint Vincent University from 10:00am-3:30pm. Registration is required and costs $10 (includes lunch). Registration will open February 19th, spots are limited so don't delay!